While we were all eagerly anticipating the first-ever four-belt undisputed heavyweight champion this summer. But boxing agreements got in the way of witnessing the Anthony Joshua vs Tyson Fury fight. In October, Deontay Wilder and Tyson Fury will complete their trilogy against one another.
But before that bout Joshua will defend his titles against Oleksandr Usyk, the former undisputed cruiserweight champion. Joshua will face Usyk, who is regarded as the mandatory challenger, on the 25th of September at Tottenham Hotspur Stadium in London. It'll be the Ukrainian's first chance to win a heavyweight world title.
The father of world heavyweight champion Tyson, John Fury, was asked about the upcoming bout by Boxing Social and had no doubts who would win.
Check our partner's BETTING SITE to find the right bet for this bout.
Fury sides with Anthony Joshua
In the talk Joh Fury stated: "Usyk is good. He's a world-class cruiserweight, [he's] proved it. But AJ is a big dude and he's got a good array of boxing skills and he's a big strong man. I just think he's all round too good for Usyk."
"Usyk won't be able to hit hard enough to bother him because he's too small. He'll walk straight through. I think AJ will stop him quicker than anybody else. I think AJ will walk straight through him."
"One's a cruiserweight, one's bulking up. And if he bulks up to try and meet him head-on, forget about it. That's why there's weight classes, ain't they. A good big one will always beat a good little one. And AJ is a good big one."
Anthony Joshua vs Oleksandr Usyk after Fury bout was postponed
The World Boxing Organization ordered Joshua to face Usyk in a mandatory defense, following his planned unification heavyweight world title fight with Tyson Fury was called off.
In July, Tyson Fury was supposed to face Deontay Wilder in a rematch, but the British heavyweight tested positive for Covid and their trilogy bout was postponed until October 9th.
After their upcoming fights against Usyk and Wilder, Joshua and Fury are expected to face each other. A defeat for either man, on the other hand, might make organizing a bout which has already shown to be tough very difficult.
Joshua vs Usyk Betting Odds
The Anthony Joshua vs Oleksandr Usyk bout is set for September 25th at the Tottenham Hotspur Stadium in London, England. Bet365 has the Joshua -275 favorite and Usyk is the +220 underdog. To earn $100 with a Joshua winning bet, you must lay $275, but placing $100 on Usyk will result in a profit of $220.
Examine the Joshua vs Usyk odds to see whether they offer value! Our sports betting calculation determines that the champ's -275 odds imply a 73.33 percent win probability, whereas the challenger's +220 odds imply a 31.25 percent win probability.
Are you looking to put money on this epic boxing match? Our most common boxing bets are a fantastic place to start if you're interested in placing an online sports wager. Additionally, our boxing betting page contains the most up-to-date betting lines for your analysis.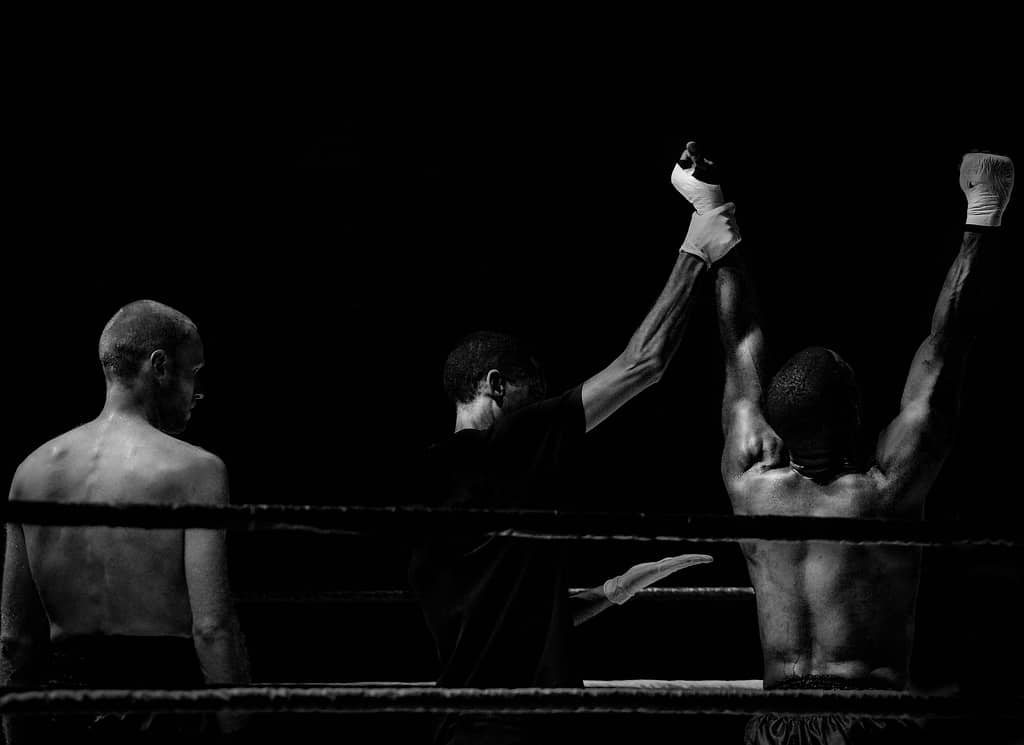 Boxing Odds Analysis
From a betting standpoint, the switch of opponent is an excellent thing for Joshua, since he was the underdog in the AJ vs Fury odds but will be the chalk in this match.
The champion was a four-figure favorite in several fights on his rise, but his defeat to Andy Ruiz as a -1600 favorite in June 2016 has made sportsbooks wary setting him at that big of a favorite.
In his fight with Kubrat Pulev, he would have been over -1000 had he not been beaten by Ruiz and so he closed at -800 instead.
Usyk as Underdog
We're all for this fight because it has two distinct narratives that you may examine. You may consider major value on Joshua as a bettor at -275, but "The Cat" at +220 also represents incredible value to those who know.
Usyk was the betting favorite in each of the fights for which he has been involved in with odds. ESPN rated Oleksandr Usyk ninth in the pound-for-pound standings, while the Transnational Boxing Rankings Board put him fourth. Joshua is not included on any of those lists.
Anthony Joshua vs Oleksandr Usyk Prediction
You may be more familiar with Usyk if you're aware of former No. 1 pound-for-pound boxer Vasyl Lomachenko. Loma's father, Anatoly Lomachenko, trained both men, so Loma comes to mind. Of course, the thing that stands out for both of them is exquisite footwork, devastating counterpunching and a very high fight IQ. The southpaw's lack of knockout power is his weakness, according to critics.
The former cruiserweight champion will have his third heavyweight bout and hasn't yet proven himself as a big puncher. Over his last nine fights, including seven at cruiserweight, he's won four by knockouts, which may appear remarkable but not when weighed against the heavyweight division. While he may lack pressure, his conditioning, speed, and punch frequency are considered significant X factor.
| Fight Outcome | Anthony Joshua | Oleksandr Usyk |
| --- | --- | --- |
| KO, TKO or Disqualification | -110 | +700 |
| Decision or Technical Decision | +300 | +400 |
| Draw or Technical Draw | +2000 | +2000 |
Joshua Has To Be the Driving Force
AJ thought he could intimidate Andy Ruiz in New York in June 2019, but he quickly learned that was a bad idea with the quick-hand, powerful Mexican. Joshua was knocked out in the seventh round after in the clash with Ruiz.
In his next two bouts, including a rematch with Ruiz, he utilized a more cautious stick-and-move strategy that proved successful in both and resulted in an explosive knockout against Pulev.
While the ability to stick and move is vital in certain situations, AJ boasts a height, reach, and likely weight advantage when they tip the scales. If he bullies Usyk and closes the distance, the Cat will have less space to operate and counter.
Anthony Joshua vs Usyk Pick
Both fighters will have their share of the action in what we believe will be a fantastic bout between two gold medalists at the 2012 London Olympics (super heavyweight for AJ, heavyweight for Usyk). With 22 of his 24 wins coming by way of knockout, Joshua has the power edge.
The Cat's battle mind and footwork are his weapons of choice. Nobody is expected to be stopped in this battle. According to Odds Fanatic, and we truly feel it will be decided by a few rounds here or there. For all those reasons, we're going with the underdog to pull off the upset in what we anticipate will be a really tight competition.
Latest posts by Content-Manager-CA
(see all)