How To Bet On MLB Baseball Games?
Unlike other sports, where the majority of bets are based on whether or not a team will cover the point spread, baseball is a straight-up sport. This means that bettors need to pick just who will win the game, and not worry about which side covers.
When placing a straight bet in the moneyline market, you may choose to back either the favorite or the underdog.
It's important to understand that the odds for betting favorites are less favorable than those who wager on underdogs. If you bet the favorite you will usually win less, but winning an underdog bet typically returns more than your original wager.
In addition to betting on the outright winner, you also have the option to bet on a point spread. In most cases in baseball, this is -1.5 runs for favorites and +1.5 for underdogs with odds adjusting accordingly.
In addition to betting on individual games, you can also wager on the number of combined total runs scored in a game by both teams (over/under or total).
Yet another unique element of betting baseball is the drawn out schedule. With such a long season (2,430 games in year-long season), wiseguys are given an endless number of opportunities to maximize their edge on any game played.
Here are 10 tips that will help you increase your odds of making money on MLB games this season.
Ten Baseball Tips For MLB Betting
Don't Put Your Money On Big Favorites
Oddsmakers will shade their lines based on public bias. For example, they'll weight the odds towards a favored team to lure in recreational bettors. That means that the Yankees, Cubs and Dodgers will be too pricey because average bettors would gamble on them no matter what the odds are.
Regular season favorites at -150 or higher have gone 9,040-5,264 (63%) since 2005 according to our extended research on MLB betting and MLB odds. That record might seem impressive at first glance, but since you're always laying a big odds number, it actually ends up hurting your bankroll (-310.77 units).
When you bet on favorites, your payout is small; when they lose, you take a big hit. The juice isn't worth the squeeze.
Advantage of Baseball Underdogs
The odds are stacked against bettors when wagering on football and basketball. The goal is to win 52.4% of the time (assuming -110 juice) for a wager to go into the black. However, MLB bettors who are able to take the underdogs in high odds (+110, +140, +170) can win sub-50% of their bets but still end up with a profit. When you bet on a dog, your losses are limited to the amount of money you put down. But if it wins, and there's no certainty that it will, then you win valuable "plus" money payouts.
For example, Oddsfanatic's MLB Best Bet picks since 2008 have gone 3,005-3,378 on the spread/moneyline. And because we're almost always wagering on undervalued plus-money dogs, that win rate translates to +202.7 units won. Over the last 10 years if you placed $100 on each of the moneyline best bets your bankroll would be increased by $20,270.
Bet Against the Public While MLB Betting
All of these years on Oddsfanatic, we've explained the value of betting against the public. Trying to find unique betting opportunities, like going contrarian or finding bets that aren't available at most sportsbooks, is a proven way to come out ahead in MLB odds. The Average Joe bets on games based on gut feeling and overlooks other important factors that go into making a successful bet.
They are also victims of recency bias. If a team looked good last game, they will bet it. But if the team played horribly, they will fade it. By going contrarian and smart about betting we can capitalize on public bias by taking advantage of teams with overly inflated lines on how much people think these teams should be worth in Vegas lines.
Our expert MLB betting reports are coupled with our personal investing strategy of placing bets on the less likely side. We all know that the house always wins, so we take care to put ourselves in a position to take advantage.
Our MLB plays, which predominantly focus on the underdog getting less than 40 percent of moneyline bets in heavily-bet games, has gone 2239-2873 (43.8) since 2007. Despite losing heads-up on record, the plus-money payout enabled them to cash out 193.3 units at winnings.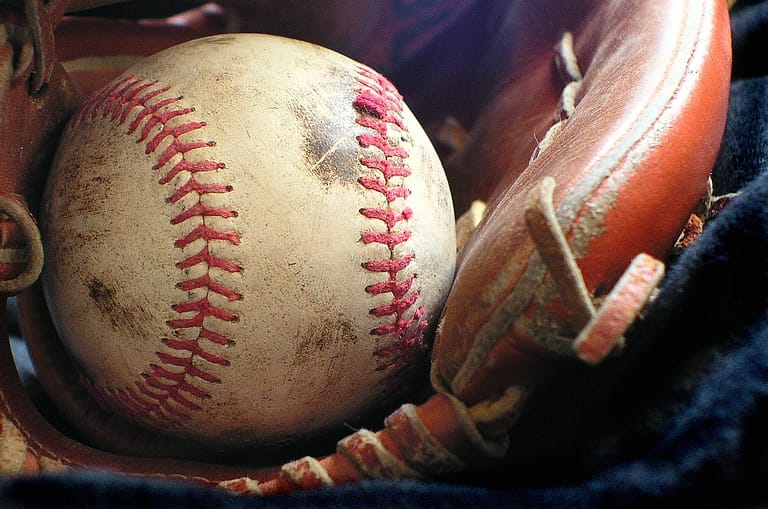 Pay Attention To Reverse Line Movement
While watching baseball and betting during it, you want to stay sharp. That means taking the time to review MLB odds in detail before making a wager. A surefire way to find sharp action is by following Reverse Line Movement, or when the betting line moves in the opposite direction of major bets.

This is just one example. For instance, say the Cubs are opening at -150 against the Brewers (+130). The Cubs are getting 75% of moneyline bets, but you see them fall from -150 to -135 while the Brewers move up from +130 to +115. Why would the bookmakers change the odds in favor of Milwaukee? Sharp action had been coming in on them. Even though they were only getting 25% of bets, the line was moved to their advantage.

Betting at least one cent per moneyline has yielded a +16.1 unit profit since 2005 for MLB teams with less than 35% of the betting public backing them.

It is also worth mentioning that if you set your Risk Level up to 10 cents per bet or more, the payout will be even higher. A $100 gambler would have earned nearly $8,700 following this system since 2005.
Divisional Dogs Could Give You More Value In Return
Because teams in the same MLB division play each other more often, they become familiar with one another's strengths and weaknesses, which benefits underdogs. Over the last decade, underdog teams in divisional games have lost 72.1 units while dogs outside the division have lost an astonishing 645.7 units.

When considering betting on the underdog, which is normally oppositely-picked, take into account two additions: road teams (public overvalues home field advantages) and pitching matchups with high totals (8.5 or more). Historically, bets on the underdog have paid off more than backing favorites when there are a lot of runs expected in a game.
In MLB Betting Knowing The Weather Is Crucial
Bettors can wager on a variety of different potential outcomes, but one thing they should think about before placing their bet is the weather – specifically wind. When the wind is blowing in at five miles per hour or more, bets on the "under" have a 55.1% success rate and result in 117.6 dollars won and 6.4% ROI over 11 seasons of MLB games played with this special condition.

When the wind is blowing in, it turns potential home runs into warning track outs benefiting unders. However, when it blows out, it can turn fly balls into home runs and benefits those who have overs as their MLB bet. When wind is blowing out at 8 miles per hour or more, the over has gone 174-1,045-125 (52.9%), and it has won 84.59 units for a 3.6% ROI since 2005.
Know The Umpires
There are hidden factors in MLB games that, if known by bettors, can help them place the right wager. One of these factors is knowing the umpire for a given game. Some umpires like players falter under pressure and abandon their typical tendencies when they hear boos from the crowd which helps home teams to get an advantage.

Some MLB teams thrive off of the hate generated by opposing fans, benefiting road teams. Some stadiums have tight strike zones, which leads to more strikeouts and walks (giving the home team a better chance at scoring) or swings and misses in bunches.

For example, since 2005 when Lance Barksdale is calling balls and strikes, home teams have gone 289-193 (60%), +53.3 units, 11.1% ROI. When 'Cowboy' Joe West has been behind the plate, dogs have gone 248-276 (47.3%) but have produced a total of +47.3 units won thanks to his performance, good for an ROI of 9.4%.

When Ron Kulpa is umpiring at home plate, the underdog has gone 254-190-25 (57.2%), with a total of +46.75 units won and an ROI of 10%.
Have A Look For The Best Line And Odds
New sports bettors often make the mistake of betting through only one book. Avoid this bad habit as it forces you to accept whatever odds your book gives them. Rather than gambling all your money in one place, open an account at several sportsbooks and get the best line and a welcome offer.

Having access to more than one sportsbook can help you get a better price. Remember, it might not seem like much now, but this can make a huge difference in the long run and lead to larger payouts or smaller losses.
Embrace Volume MLB Betting
One of the keys to success in betting is limiting your bets and choosing valuable games. However, volume betting (making many small bets) leads to higher revenue over time for baseball events.

If you have a betting system that has an ROI of 2%, then it's reasonable to expect that the average bettor will make around 486 bets on MLB and 51 bets on the NFL (we chose these numbers by taking 20% of each sport's total regular-season games played: 256 in NFL, 2,430 in MLB).

Even if the ROI is exactly the same, betting on more games leads to significantly higher profits. The difference may be as much as a factor of 10 in some cases.

A bettor betting on MLB for an entire year with a $500 wager ($500 x 9.72 units) will end the year with a profit of $4,860! That's over four times as much profit as the NFL. Simply put, heavy volume in betting on baseball leads to a greater profit than in football.
Manage Your Stake, Avoid Parlays and Teasers
Considering how important money management is to the long-term success of a bettor, one way we encourage our members to follow this practice at OddsFanatic is by betting with a flat approach: every play should be always risk one unit (1u) per play.

We recommend betting between 1% to 5% of your bankroll per play. A conservative amount is 1%. If you are feeling more bold, try 4%. The most common bet that comes in at 3%. This means if you start with a bankroll of $100 you are betting $3 per game.

Balancing risk and reward is an important statistic when it comes to bankroll management. While there will be ups and downs, if you are disciplined with your money, it will limit the negative impacts of a rough stretch while also balancing out for a positive ROI over time.

One thing to avoid when betting on MLB is a parlay or teaser. These types of bets sound great because they can offer huge payouts. However, the risk greatly outweighs any potential benefit and you should avoid these bets entirely.

Nevertheless, bookmakers make the most profit off of parlays and teaser bets because they can offer a high payout with surprisingly bad odds.

We recommend betting on single games. Staking more than one bet can only lead to regret and decreased winnings.
Metrics And Factors To Know For MLB Betting
When betting on a baseball game, or any sport really, you need to know how the teams have been playing lately. That's why we keep win-loss records and statistics — it tells us whether they are hot or cold.

As sports (especially baseball) become more reliant on analytical models for determining teams and players, there's plenty of information to guide our bets. Here are three more important statistics to look at in addition to basic ones.
Pythagorean Wins
While the win-loss records are based on a specific matchup, not all of them are worth equal consideration. For example, an outscoring different by 40 runs over the season could see themselves with a losing record if those runs don't happen to fall in the right games. But should a team with a losing record and +20 in run differential be seen as worse than one with only a winning record?

A Pythagorean win is a stat that, unlike actual wins and losses, posits how many games a team should have won or lost given their number of runs scored vs. allowed.

By finding the teams outperforming their expectations and looking for underperforming teams with a chance in getting back on track, you may find betting value.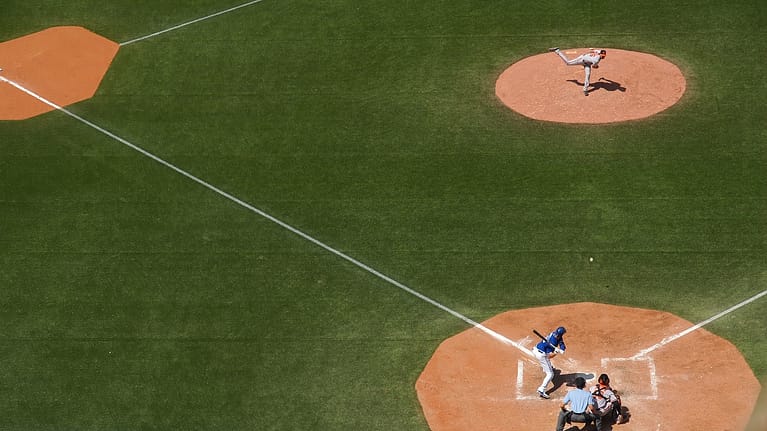 FIP (Field Independent Pitching) & xFIP
Fielding Independent Pitching (FIP) is an advanced metric that attempts to take the fielding aspect out of the equation by examining what catches a pitcher has no control over — thus making it less about individual defense and more about the pitchers themselves.

Instead of looking at the total number of runs scored, this statistic takes into account only home runs, walks (intentional or unintentional), and strikeouts.

It uses the same scale as ERA, so pitchers can compare their FIP and ERA to determine how lucky they've been and predict how well they'll perform through the rest of a season.

xFIP (expected FIP) takes an even more advanced approach to predicting whether or not a pitcher will improve. xFIP uses the number of home runs that would be expected from an average pitchers' game at different ballparks as opposed to looking at their actual line against his team's pitching staff and the opposing roster.
wRC (Weighted Runs Created) and wRC+
There are so many different offensive outcomes that it becomes difficult to judge a player's value by their stats alone- especially when some players have statistical values based on different elements such as power, average, and speed.

Bill James' Runs Created was an attempt to quantify how many runs a player has created for their team based off of their offensive statistics.

New statistics, like Weighted on Base Average (wOBA), have been introduced to the calculation of Runs Created since 1970. To account for new inputs into wRC, including plate appearances and intentional walks, a new metric: Weighted Runs Created (wRC) was created in 1993.

Converting from wRC to wRC+ is a process that accounts for external factors (like home ballparks) and league averages.

wRC+, or weighted runs created, is a way of relative evaluating how many runs will be created by a player. As the average wRC+ for hitters is 100, a player with 137 creates 37% more scoring races than an average hitter and if he scores 75 he would have 25% fewer scoring drives.