Betting on National Basketball League can be profitable and fun if you have a basic knowledge of the sport and online wagering. Here at Odds Fanatic, we show specific data to underline our explanation. That said, we're power rankings expert and our purpose is to share knowledge on betting. We specialize in predictions on all sports and want you to be able to make smart basketball picks, so keep reading to find out what the most common NBA bets are!

This article summarises the common bets on Basketball and NBA as well as information about how to bet on these events. We provide insight into betting more specifically for regular-season games, but also what you need to know for betting in the NBA Finals series. Our handy online betting tutorial will help you find success with your NBA pick.
What is the Best Way to Bet On Basketball?
The most common bets on NBA odds offered by bookmakers are described here. It is important for you to understand how these odds work before betting your hard-earned money on the games.
How to Read NBA Odds
Sportsbooks will always have a plus sign (+) on the underdog and a minus sign (-) for the favorite. For example:
| Team | Odds |
| --- | --- |
| San Antonio Spurs | -110 |
| Orlando Magic | +110 |
he first plus and minus is the actual odds, while the second two are to provide a specific comparison. The (+) sign indicates a win for the bettor, and (-) signifies a loss. You can bet a small amount of money, such as $50 or you can wager larger amounts of money. When betting on the outcome of a game, please ensure that you are able to afford it.
Most Common NBA Bets: Moneyline
A moneyline, or straight-up bet, is a wager where the gambler chooses a team to win outright. For example, if the Toronto Raptors are favored against Boston Celtics in their matchup, you can place your money on them to win. The odds would be something like this:
| Team | Odds |
| --- | --- |
| Toronto Raptors | -260 |
| Boston Celtics | +260 |
If you bet $40 on the Raptors and they win, your payout will be $55.38 – your original bet is returned along with bag of loot: $15.38; if someone were to place the same amount of money ($40) on a Boston Celtics winning bet their payout would be higher at $128 – more than double what they wagered.

In an underdog bet, you are wagering on one of the less favored teams to win. Being decisive in your decision can be intimidating for first-time bettors who may also worry about not understanding betting lines well enough or the impact that a favorite's odds have on their own payout. While most people dream about seeing their team win the championship, sometimes upsets occur and it's worth betting on the underdog. We'll cover how to handicap a bet below for those who are interested.
Point Spreads: Which Team Will Cover?
Alternatively, when two teams are not evenly matched, the point spread can be used by NBA bettors. The dog is given an advantage before the game and the favorite is put at a disadvantage. Odds would look something like this:
| Team | Point Spread |
| --- | --- |
| Golden State Warriors | -17.5 |
| Sacramento Kings | +17.5 |
To understand this bet better, it may be helpful for you to first understand the concept of covering a spread. The Kings need either to win outright or lose by less than 17 points. And the Warriors must win by more than 18 points in order for your bet to be considered successful or covered and not "against the spread".

The spreads offered on NBA games will generally be more than five (5) points, because basketball is such a high-scoring sport. Some of these spreads don't include a decimal (.5), and they are instead expressed as whole numbers; for example, 9 points. In the example given, if the point spread was 17 instead of 17.5 and Warriors won by a margin of exactly that number, meaning Kings lost by the same amount, it's called a PUSH or tie. That means you would get your money back because no one "won" in this case in basketball NBA betting.
Most Common NBA Bets: Totals
If you assume that margins in NFL games and the resulting score patterns are indicators of future probabilities, they are excellent examples of how the break-even winning percentage can be used to compare two bets.

In this instance, we're considering whether or not it would benefit us to sell a half point back to the bookmaker in exchange for more advantageous odds. The bookmaker has offered to move our odds from -110 to -102 if we're willing to switch from +5 down to +4-1/2.

At the odds of –110, your winning percentage with a bet is 52.38%. At the odds of -102, you will have a winning percentage that is 50.2%. This may not seem like much, but professionals are always on the lookout for ways to give themselves an advantage. When they get a slight advantage like this it means a lot. For this reason, we now look at what happens when a team gives away that half-point. A 5 point lead is very rare, only effecting one out of the 77 games with odds set at +4-1/2 and happening about 1 time every 150 matches for the home team. But since 1.5-percent of the bets would produce a 2.18-percent return for you, and that is greater than your initial investment which has an attractive potential return of only 1.5 percent for you, here's what we suggest doing: sell off the half point!

What do the different numbers mean? And what is the difference between -110 down to +102 at odds. We already know that at 110 we need to win 52.4% of the time to break even, and 102 gets us 50.2%. But even though the bookmaker is giving us a 2.18-percent advantage, we will still lose 7.5% of bets that would have been winners at +3-1/2 but are now pushed only if we move to +2-1/2. Stick with +3 unless the bookmaker offers better odds for moving.

If you are unaware of the nuances of betting, a traditional rule to follow is that if the odds on your bet do not improve by at least 25 points (as would be moving from –110 to +115), then it is best to stay in rather than increase your position. In order to understand the concept of buying and selling NFL half points, you can visit an online calculator that is designed specifically for this purpose.
| Option | Pointss |
| --- | --- |
| OVER | 220 |
| UNDER | 220 |
An OVER or UNDER bet means depending on the type of wager, you will need the combined points to be more than 220 or less than 219 respectively. For a PUSH bet between teams with shared points, there is no winner for that particular game.
Live Odds: Betting While the Game Is on With In-play Odds
Bookmakers offer bets about basketball day in and out. In-play betting lets you make wagers on every play, such as the next team to score or changing spreads. Make your picks quickly when live odds are favorable because they will disappear soon.
Prop Bets: Keeping It Light
In NBA games, you'll see prop bets. In sports betting, a prop is the chance to wager on the occurrence or non-occurrence of certain events that may not directly correlate to who wins the game. There are props related to individual players and teams, like:
How many assists will Russell Westbrook make?
How many points will the Indiana Pacers score by the end of the 3rd quarter against Cleveland Cavaliers?
What are the odds that Joel Embiid will have more than ten rebounds against New York?
In order to enjoy watching basketball again, bet a type of prize called "Prop" that is not related with the team stats, but rather focuses on individual player performance.
Most Common NBA Bets: Futures
NBA futures are bets made weeks in advance on the outcomes of games. They're different from other types of bets because they take so long to settle and most people don't ever experience them firsthand. Some examples for NBA future bets look like:
NBA regular-season win totals per team
Will Team X make it to the playoffs?
What team will win the NBA championship?
Who will receive the NBA's Rookie of the Year award?
Who is the most likely to win MVP?
Oddsmakers will release odds before the season begins, which can provide an opportunity for bettors to capitalize on their knowledge of the league and better understand how basketball betting works. Futures bets can be made at any time before the event takes place.
Most Common NBA Bets: Parlays
A parlay involves betting on two or more wagers at the same time. This type of bet lets you take a different line on one game, another for the total for points, and then other pertains to how many games will be played. For example, a typical parlay ticket could look like this:

Indiana Pacers Moneyline + New York Knicks vs Boston Celtics Totals + San Antonio Spurs to cover the spread.

Tickets with this kind of bet must have all betting selections hit, or it is deemed a bust. If you have one wager loss, the entire ticket means nothing. You can also make cross-sport and include all three cases on your basketball picks as well as college football and NHL bets. In other words, you can bet on any sport that is played concurrently with the NBA season.

A parlay calculator will show you what you bet based on the odds of each event happening. Most sites only offer up to 10-team parlays, but a good calculator will work for adding more and guessing how much money you'd win.
Handicapping Your NBA Picks
When bookmakers set the line, they're considering many factors. They evaluate past performances, coaching and injuries. When handicapping your bets, look at which team is hosting their opponent as this will have an effect on how much a favorite can afford to lower the spread with without changing their odds too negatively. Factors to consider when placing bets on the NBA include home-court advantage. The opposing team might be coming off a losing streak or have had to play multiple games in recent nights, which can weaken their performance; using this insight may give you an edge when wagering.

Momentum is another major factor to consider when handicapping betting odds. When a team gets hot it often strings together long winning streaks both straight-up and against the spread. Similarly, bad teams can rack up blowout losses in bunches as well so be on the lookout for momentum spikes and get in early with pricing over.

In conclusion, we have included various factors to help you make informed decisions:
Before you bet on a team, it's wise to check their betting trends
Betting consensus – What side the betting public is most likely to bet on
What is the Super Computer prediction?
Stats – A team's defensive and offensive performance
NBA Referee Data – How the referees in this league can change the course of a game with one decision
Database – Home record, Road Record, Favorite or Underdog
Standings – A team's place among the NBA's other teams
Team Reports – Injuries, shot accuracy, all the data you need to bet
Power Rankings – A week-to-week breakdown of each team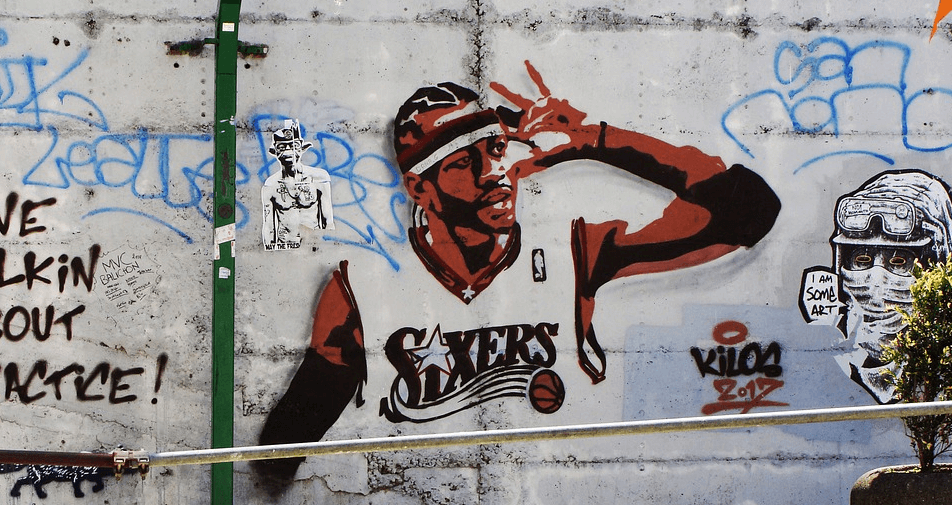 How To Sign Up With A Sportsbook To Bet On The NBA
Now that you know how to place bets on the NBA, it's time to find a sportsbook. Betting on NBA games is made easier by knowing where to place your bets and what kinds of options are available.
Step 1: Pick A Sportsbook
Betting on the NBA is a popular hobby among fans of basketball. We present the best sportsbooks from around the web, which are all trustworthy and safe to visit for players. If NBA enthusiasts want to bet on basketball day in and day out, they have the opportunity to do so. Check our list of sports betting sites for our best recommendations!
Step 2: Sign Up
Registration is a simple process. Users only need to provide their name, email address, deposit information, and birthday to verify that they are legally permitted. The signup process is seamless and straightforward: enter all required information, wait for the confirmation email or link, have your deposit info nearby, and start betting as soon as the sign-up process is finished.
Step 3: Make A Deposit
You may choose to place deposits of various types with your preferred sportsbook. Your needs will determine which payment option is best for you, but most online betting sites accept both credit cards and e-wallets such as PayPal and Neteller. Sports betting sites that allow cryptocurrency deposits are not hard to find. Bitcoins, Litecoins, Dashs and Ethreums are all cryptocurrencies accepted by some sports betting sites.
Step 4: Make Your Pick
The season is in full swing and many of you have already expanded your sports betting repertoire. We selected some online bookmakers who offer odds on NBA basketball to help expand your options!
Most Common NBA Bets: How to Bet on NBA Games FAQ
H
ow do you bet the moneyline?
The simplest way to make a wager on NBA games is via a moneyline. This bet only takes into account the team that you think will win, and it does not matter about the game going into overtime or a tie. A lot of novice gamblers start with this type of bet because it is simple to understand, but one should be careful.
What exactly is an NBA point spread?
A spread bet is the most popular type of bet in basketball. It's designed to even out the playing field between betting on a team you think will win, to betting on a team you think can cover an amount of points. For those starting with little knowledge of how NBA games work, trying your hand at this mode might be for you.
Can players bet on games they play?
NBA players are not allowed to bet on games; there is an integrity clause involved with the NBA contract. When you are learning how to bet on NBA matches, just pick the team or teams that you think will win and then hope for the best.
What are some common ways to bet on NBA?
The most common bets on the NBA involve predicting which team will win, betting on how much one point spread is in a game, or making wagers while games are happening.