OddsFanatic provides in-depth analysis on every football game, over the course of the season. We conduct extensive research across every morsel of NFL schedule – from a team's opponents to its strength on defense. We weigh everything and consult dozens of data sources to evaluate the potential outcome before making our pick for each matchup.
You have a tough choice ahead of you with the 256 games on every day's schedule. But by following our free daily picks for every game, you can feel confident in your wagers.
Why Should I Follow Odds Fanatic's NFL Schedule Picks?
With so many sportsbook offering competitive odds, you need to compare different ways to wager on your NFL bet in order to find the best value. Oddsfanatic is your headquarters for every type of NFL bet. Join us and enjoy the convenience of live betting, all-season long!
Unsure where is best to place your online sports wagers? Or looking to make the most of new account offers and promo codes? Be sure to check out our Online Sportsbook Reviews for the lowdown on all of the top online sportsbooks and our top promo codes on our bonuses page for all those must-have bonuses. Alongside NFL schedule and NFL season prediction Odds Fanatic provides you with daily betting tips for the football season 2021.
NFL Schedule 2021 And Win-Loss Predictions for Every NFL Team
With the flurry of NFL offseason activities that came to a close last week, it's time for football fans to take their focus off free agents and draft picks and turn their attention towards the release of the 2021 NFL schedule. It's time to get serious about figuring out what each NFL team has in store for their fans during the 2021-22 season.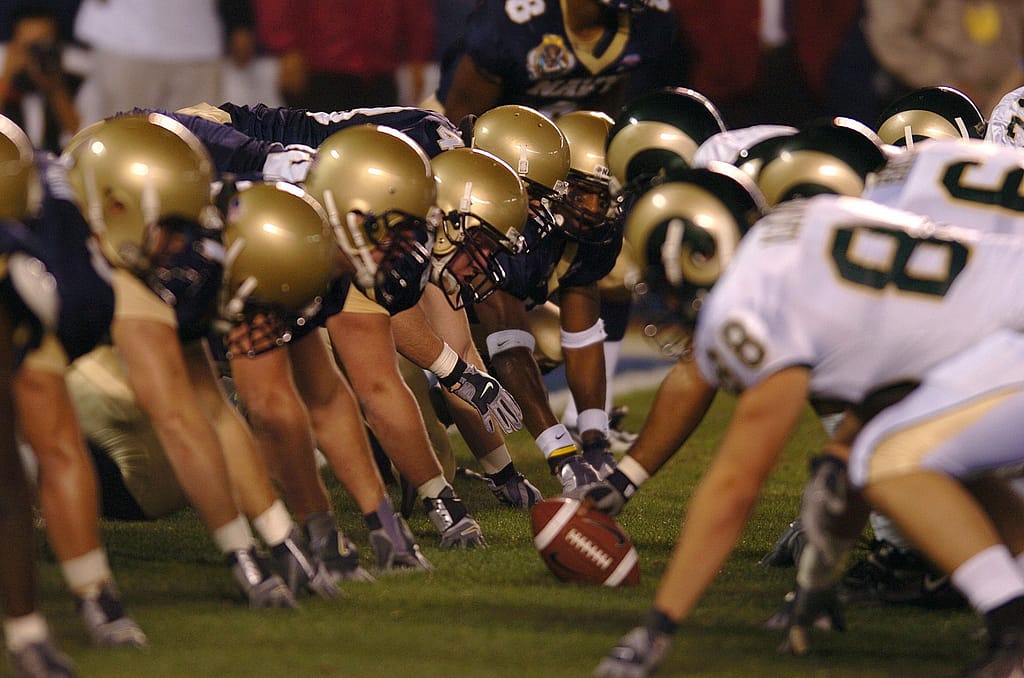 Every year, it's very easy to get swept away by the moves made and believe that things are going to turn around for your favorite team. For every head coach hired or draft selection your favorite team drafts, this seems like an amazing deal that can't go wrong.
That is seldom the case, though. Several teams improved this offseason but so did the AFC champion Kansas City Chiefs. The Super Bowl champion Tampa Bay Buccaneers are bringing back an unprecedented 22 starters on offense and defense.
When it comes to predicting how each NFL team will perform, there are no guarantees. With the NFL's schedule set in stone and most teams' starting lineups completed, this is a great time to make some early predictions as to how each team will finish the first 17-game season in league history.
Arizona Cardinals
The NFC West is a challenge for anyone. When Kyler Murray entered the league in 2018, Arizona should have some high expectations. However, adding to their win total is more difficult given that they are competing against tough opponents such as the Rams.
The Cardinals have put themselves in the best position possible for success with the offseason moves they've made. They traded for aging veterans J.J. Watt, A.J. Green, Rodney Hudson and Malcolm Butler to try and give them their shot at a Super Bowl appearance for this season.
A.J. Green will replace aging veteran Larry Fitzgerald as the Cardinals' top wide receiver, Malcolm Butler walks into Patrick Peterson's role after signing with Minnesota Vikings, and J.J. Watt joins a depleted defensive front where they lost Haason Reddick to the Panthers.
The NFL draft brought some intriguing new additions to the team. Draft picks Isaiah Simmons and Zaven Collins give us a versatile defensive duo with good depth. Rondale Moore adds versatility to the offense as well by catching passes, screening for others, or playmaking.
The Cardinals got better and are a solid team that is likely to be at least an above-average in the NFC West. Kyler Murray will, therefore, have to do exceptionally well for them to elevate their standing.
Prediction: 9-8
NFL Schedule: Atlanta Falcons
The Falcons are dealing with a transitional period. After Dan Quinn's departure, Arthur Smith will take over as coach to assist in the rebuild.
Instead of making changes, Atlanta has instead chosen to retool around their quarterback Matt Ryan. The Falcons have added tight end Kyle Pitts while holding onto wide receiver Julio Jones for now. These decisions give Matt Ryan one of the most dynamic pairs of skill players in the league. He should be able to consistently exploit defenses.
The Atlanta Falcons were near the bottom of defenses last season and they didn't really improve at all. Free agents like Mike Davis, Brandon Copeland and Barkevious Mingo are not cause for excitement.
To recap, the Falcons faced a 4-12 season after being unable to stop opponents and made a coaching change to an offensive mindset. They also drafted an offensive weapon and did little in free agency that could be seen as net-positive.
Smith and Pitts may help this team in the long run, but there is little reason to think they'll provide any help for Atlanta's defense this year.
Prediction: 6-11
Baltimore Ravens
The Ravens stumbled after their historic 14-2 season in 2019, finishing 11-5 in 2020. Nonetheless we expect them to stay a contender with a solid defense and Lamar Jackson running offense for years to come.
The same should remain true in 2021. They have made moves to improve their weapons in the passing game. Sammy Watkins and Rashod Bateman give them two receiving threats they can use with Marquise Brown for a powerful secondary pass game to take the next step.
Though Baltimore lost Matt Skura and traded Orlando Brown Jr., they managed to bolster the line by acquiring Kevin Zeitler and Alejandro Villanueva. The question for defense is who steps up in the absence of Judon and Ngakoue. Tyus Bowser will need to live up to expectations as a pass-rusher with 22 pressures last season, while Pernell McPhee and first-round draft pick Odafe Oweh will be called upon to provide depth.
Baltimore was the NFL's most successful blitzing team last year. This is partly because they had the highest pressure rate among all teams. We don't expect a huge dropoff here.
The later schedule is not ideal. To help assuage this challenge, the Ravens will need to start strong and play their best football down the home stretch of this season. They end the season with six out of seven games against teams that won in 2020.
Prediction: 11-6
NFL Schedule: Buffalo Bills
Coming one game shy of the Super Bowl, the Buffalo Bills are in prime position to take that next step in 2021. With Tom Brady gone and the Patriots rebuilding, the Bills stepped right into AFC East favorite status and have looked great up until this year.
Getting behind an NFL repeat performance in 2021 is easy with a quarterback like Josh Allen. In his rookie season, he was top five in several categories including passer rating, touchdowns and ESPN's QBR.
The Buffalo Bills offense remains largely unchanged for the coming season apart from replacing John Brown with Emmanuel Sanders, while Gabriel Davis should improve in his second year. That's great news for a unit that finished fifth in offensive efficiency last season.
Beane does a great job of retaining talent on defense, as Matt Milano, Levi Wallace and Mario Addison will all be back. Draft picks Gregory Rousseau and Carlos Basham combine with AJ Epenesa to give the Bills a young trio behind Jerry Hughes and Mario Addison.
The Buffalo Bills have had a relatively quiet offseason to this point, but they'll make plenty of noise in 2021. The schedule sets up for some strong performances early and late in the season. After going 7-1 at home last year, the Bills start and close with three of four games at Highmark Stadium.
Prediction: 13-4
Carolina Panthers
One way or another, we're going to find out how Sam Darnold fares in 2021.
The Panthers' success this season relies on Darnold living up to the potential he did not show in New York. The team's biggest move was trading three draft picks (including a second- and fourth-rounder in 2020) for the former Jets quarterback.
They traded Teddy Bridgewater to Denver for a sixth-round pick. The Panthers used their first-round pick on cornerback Jaycee Horn even though quarterback Justin Fields was still available.
Darnold presumably has a better supporting cast in Carolina. He'll have one of the best running backs in the game in Christian McCaffrey, an emerging star in DJ Moore and the rookie Terrace Marshall Jr.
Who might not be better is the offensive line he'll play behind. Taylor Moton is a strong right tackle. He finished 13th among all tackles by PFF. No other player on the line ended higher than 20th at his position in 2020.
There are a lot of "ifs" with this team. The young defense needs to improve and Darnold needs to play well for this prediction to be accurate – right now it's hard to trust what will happen in the upcoming season.
Prediction: 6-11
NFL Schedule: Chicago Bears
Chicago's offseason had been questioned until draft night. Entering the draft, it seemed that the Bears would be rolling with Andy Dalton as an unquestioned starter and trading away their future to get a premier quarterback prospect. Then, they swung a trade up to No. 11 and drafted Justin Fields. This suddenly put them in a position where all of their moves gained universal praise.
The Bears had a very strong draft, taking their good fortune with the Fields pick and continuing it by drafting Teven Jenkins. Initially, Jenkins looked like he would start at right tackle for the team, but they then released veteran left tackle Charles Leno.
The Bears have a lot to prove this season. A great draft is often good for a team's future, but it may not make an immediate impact on the roster. The Bears are struggling and their best players are set to retire soon, so they're likely looking at a rebuilding year.
ESPN's Jeremy Fowler reports the Chicago Bears believe they can win 10 games with Dalton as quarterback, but will be flexible when deciding later in the season.
The Bears defense took a step back last season. The team's ranking in defensive efficiency dropped to 16th after being 5th in 2019. That may be due, at least in some part, to the offense needinglessly putting them in disadvantageous positions on the field last year. But there is no guarantee they'll reach 2019 levels again this year.
Trying to establish a winning rhythm will be difficult due to the fact that the Bears don't have any back-to-back home games on this year's NFL schedule.
Prediction: 7-10
Cincinnati Bengals
Zac Taylor has compiled a 6-25-1 record in his two seasons as head coach of the Cincinnati Bengals. It is to be expected that he will feel pressure entering his third season with the team if they do not improve significantly from this point on. That sounds like a difficult task.
Joe Burrow is coming off a left ACL and MCL injury that ended his season after 10 starts last year. His performance in those starts showed enough promise that he can live up to the top-pick billing with 13 touchdowns and five interceptions.
Adding Ja'Marr Chase, Michael Burrow's favorite target at LSU, gives Cincinnati an exciting three-man subset of receivers in Chase, Tyler Boyd and Tee Higgins. Cincinnati addressed their offensive line by signing Riley Reiff to play right tackle and drafting Jackson Carman. They hope Carman will be able to switch to guard in the future.
Cincinnati's offense will improve in 2021, but the defense is still a glaring shortcoming. The team has added Trey Hendrickson while losing Carl Lawson and as such, it seems like the trade came out even. Chidobei Awuzie, Mike Hilton and Larry Ogunjobi provide needed experience for an otherwise young unit, though it will be hard to say whether it will improve the performance drastically.
Prediction: 6-11
NFL Schedule: Cleveland Browns
With the Browns Super Bowl window officially open, General Manager Andrew Berry has given the head coach Kevin Stefanski plenty of pieces to build off of last year's 11-5 campaign.
Left tackle Jedrick Wills Jr. should be even better this season in Year 2 with the return of Odell Beckham Jr. from a torn left ACL and the continuity of their first full offseason under offensive coordinator Alex Van Pelt.
The Browns made a major improvement to the defense in the offseason. John Johnson III, Troy Hill, Anthony Walker and Jadeveon Clowney all upgraded positions on the team this year. With additions of Greg Newsome II and Jeremiah Owusu-Koramoah through drafts completed the makeover.
Cleveland's primary competitors in their conference are the Bills, Chiefs and Ravens. They must be prepared for dynamic quarterbacks on all of those teams as they pose challenges to Cleveland in every aspect. Stefanski's team is going to demonstrate that last year wasn't a fluke.
Prediction: 12-5
Dallas Cowboys
Injuries and a leaky defense hurt the Dallas Cowboys in 2020, with the team giving up 5.9 yards per play.
The offensive line was decimated by injuries, something no team could withstand. Tyron Smith, Zack Martin and La'el Collins were all absent for significant periods last season but should be at full health this year.
Most importantly, Dak Prescott will return. The quarterback had his best year yet in 2019 and was on pace to put up big numbers again in 2020 before suffering a compound fracture of his right ankle ended his season.
The defense is a question mark, although Cowboys owner Jerry Jones has addressed the issue by hiring Dan Quinn to replace Mike Nolan as defensive coordinator and making two free-agent signings. The team also used eight of its eleven draft selections on defenders.
That's highlighted by Micah Parsons, a highly productive linebacker who will be an effective starter right away. But they also rely on Kelvin Joseph to play cornerback after Chidobe Awuzie's departure as free agent.
After missing the playoffs last year, Dallas will be looking to return to their annual performance with a healthy offense and an improved defense.
Prediction: 10-7
NFL Schedule: Denver Broncos
The Denver Broncos offense is theoretically more skilled than its current performance. Of the three receivers, two were first and second-round picks. Melvin Gordon III has a strong track record at the running back position and Javonte Williams was drafted through this year's draft to add more options on offense.
Sutton, who missed most of last season due to a torn ACL in his left knee, will be back alongside Jeudy and Hamler who should do better with another full year on the court.
The Broncos are about as noncommittal as possible to the quarterback position. They left open the possibility of Drew Lock being the number one but he failed to break out with 16 touchdowns and 15 interceptions in his second season. Though the Broncos had options to draft a quarterback in the first round with pick No. 9 they traded for Teddy Bridgewater.
The Bears have players in every aspect of the team that provide fans with optimism. The defense could be especially good as they added talent to their pass-rushers Von Miller, Bradley Chubb and Patrick Surtain II in the secondary along with a veteran set of linebackers.
But without a quarterback that can take care of the ball, even that defense might not keep games close enough to squeak out a successful NFL schedule season.
Prediction: 8-9
Detroit Lions
Lions fans should take comfort in the new leadership of general manager Brad Holmes and head coach Dan Campbell. However, they shouldn't get too hyped up just yet.
Campbell is brash and bold in his approach, another facet of the team that has been noticeably absent for so long. Signing Campbell to a four-year contract can be seen as an indication of intent from the front office to return a physical presence they've missed since losing Strahan and Tuck years ago. No kneecap should ever feel safe.
The trading of Matt Stafford was necessary to rebuild. The quarterback brought back efficient returns in draft capital (two first-round picks and a third) while giving them a quarterback reclamation project in Jared Goff. The former Rams starter has proven he can win if given a great offensive line and weapons to work with.
The Lions front office has done a great job in the past, and it is continuing to do so with drafting Penei Sewell. The Lions lost Marvin Jones Jr. and Kenny Golladay, two of their top targets last year. Breshad Perriman, Tyrell Williams, and Amon-Ra St. Brown are good players who won't make a big impact right away as replacements for them.
There are some potential bright spots in the defense, such as Michael Brockers coming on board to join Romeo Okwara and Trey Flowers. But there are also major questions with veteran defensive players coming back from injury or whether this front will be able to cover tight ends, corners and wide receivers.
Prediction: 4-13
NFL Schedule: Green Bay Packers
For now, let's assume the Green Bay Packers and their quarterback Aaron Rodgers will find to have a good NFL schedule 2021.
The NFL seems to believe this, too. The Packers are scheduled for five primetime games next season with another on Christmas Day against the Cleveland Browns. Other than that, it should be a lot of Jordan Love on national television.
As long as Rodgers is the quarterback, the Packers are the team to beat in their division. Just to highlight, they've amassed a 126-63-1 record with Rodgers as their starter.
OddsFanatic believes they should have added a receiver, but their offense ranked number one last season with Davante Adams as their receiver.
There are mixed expectations for Green Bay in the 2021 season. One can argue that Green Bay did not do much of note in free agency, retaining only Aaron Jones among other players. With this in mind, it was a confusing decision to draft A.J. Dillon last year with the team's first pick in the draft.
One of the most exciting developments in the Packers offseason was drafting center Josh Myers (Josh has great potential to be a key contributor), who in turn is expected to replace Corey Linsley.
Prediction: 11-6
Houston Texans
The Texans have presented a combination of vexing personnel decisions and continuous blunders, with only Deshaun Watson keeping the team in good stead.
Now, his future with the team -and maybe even in the league- is in serious doubt. The quarterback demanded a trade in January. Adam Schefter of ESPN reported there is a belief among those in the league that Watson will not play at all this year and his career with the Texans might well be finished.
The Texans are coming off a dreadful most recent season and wasted no time in trying to improve the team by bringing in several potential starters, including tackle Marcus Cannon, running back Mark Ingram II, running back Phillip Lindsay and quarterback Tyrod Taylor.
The team has signed defenders Shaq Lawson and Jordan Jenkins, linebackers Christian Kirksey, Kamu Grugier-Hill and Kevin Pierre-Louis.
Houston had five draft picks with their first pick coming at number 67. They used it to select Stanford quarterback Davis Mills who might become the starter over Taylor by end of the season.
Prediction: 3-14
NFL Schedule: Indianapolis Colts
Last season, the Colts were one of the most under-appreciated teams in the league. They didn't really do anything splashy and had no big names like their division rivals; Tennessee Titans with Derrick Henry and A.J. Brown. But they won games consistently throughout last year!
The Colts finished the season with a record of 11-5 and ranked ninth in total efficiency. They had the 10th-ranked offense and 14th-ranked defense, which is an accomplishment for the coaching staff and general manager Chris Ballard when considering how strong of a roster they put together.
The odds of continuing to be a solid team depend heavily on Carson Wentz, which places them in a scary position. This is due to his recent performance; he posted his worst year since being drafted as a rookie last season. He had the lowest completion percentage on passes vs. expected (-4.1%), according to Next Gen Stats.
It is difficult to predict whether the relationship with Frank Reich will help Carson Wentz with his play. For example, Phillip Rivers last season showed that not every team needs a top-shelf quarterback in order for them to be successful.
The defense remains largely intact, with first-round pick Kwity Paye and fellow draftee Dayo Odeyingbo set to replace Justin Houston, who is still an unsigned free agent.
Prediction: 10-7
Jacksonville Jaguars
The Jacksonville Jaguars are one of the most interesting teams to observe in the upcoming 2021 season. The team has taken steps to rebuild with a top draft pick and the best quarterback prospect Trevor Lawrence since Andrew Luck.
Now the hard part.
The Jacksonville Jaguars hired embattled Ohio State coach Urban Meyer, who has no experience in the NFL. They spent much of their free agency resources on signing players who may not quite fit the mold, so it will be interesting to see how this pans out.
The highlights of the class included Marvin Jones Jr., Shaquill Griffin and Rayshawn Jenkins. Jones will be a dependable target for Lawrence, Griffin should hold down one of the outside cornerback spots and Jenkins brings valuable experience to the team with 31 starts and five interceptions over the last two seasons with the Chargers.
The Jacksonville Jaguars had a surprisingly active free agency period that should greatly improve their ability to compete this upcoming season. But we should not forget that they're still far from good.
Prediction: 4-13
NFL Schedule: Kansas City Chiefs
Patrick Mahomes found himself on the run from most of the Tampa Bay defense during this year's Super Bowl.
So, in an effort to bolster the blocking unit and provide Mahomes with a much-needed safety net, Brett Veach went on a quest to collect as many offensive linemen as he could.
This past offseason, the Chiefs traded for Orlando Brown Jr., Mike Remmers, Kyle Long, Austin Blythe and Joe Thuney. In addition to this depth on the interior of their line, they drafted Creed Humphrey.
The Kansas City Chiefs now have an upgraded offensive line and additional depth to avoid the downfalls that hurt them last season. They won't be able to escape injuries, but their improved team should help lessen any late-season collapse.
One area in which they have traditionally had a strength is skill position depth. This was an issue this year since losing Sammy Watkins hurt their options, but at least as long as Tyreek Hill and Travis Kelce are still drawing extra coverage, Mahomes can make due with the talent he has remaining.
The defense isn't stellar, but a majority of its key playmakers have been on the roster for years and should improve. With rookies coming in to fill gaps, the team will too.
Prediction: 14-3
Las Vegas Raiders
For three consecutive years, the Las Vegas Raiders made a dubious selection in the first round of the NFL draft.
In the 2019 draft Clelin Ferrell was chosen fourth. He has six and a half sacks and forty-two tackles in three seasons. In 2020, they drafted Damon Arnette at number two. He played seven games as a rookie and gave up 78 percent completion into his coverage.
Now, we can add Alex Leatherwood to the list. The Raiders took the Alabama lineman with the 17th pick, and GM Mike Mayock later revealed they received an offer to trade down but were worried of missing out on a tackle who was the 35th overall player and 7th OT on Bleacher Report's big board.
The Raiders made two puzzling personnel decisions this offseason. They traded Rodney Hudson and Trent Brown, creating two more needs on a unit that struggled when Brown was injured last season.
The outlook of the team's defense is back on track with the addition of Yannick Ngakoue, who should pair nicely with Maxx Crosby to form a formidable duo at the edge. There are also a few nice additions in Solomon Thomas and Quinton Jefferson in the middle.
The Raiders' offseason felt like no progress accomplished. Improving from 8-8 won't be easy.
Prediction: 7-10
NFL Schedule: Los Angeles Chargers
The Chiefs weren't the one team in the AFC West who focused on retooling their offensive line this offseason. The Chargers traded up to acquire Justin Herbert in last year's draft and showed how important it is to protect him for 2021.
Pass protection was brutal last season. Quarterback Herbert absorbed 32 sacks, an additional 70 hits and pressure on 28.7% of his dropbacks last season. Despite this difficulty he still managed to win Rookie of the Year.
The Chargers selected Rashawn Slater with the 13th pick. It was a value selection that filled an immediate need and completed the remodeling, as they had already signed likely starters in Corey Linsley, Matt Feiler and Oday Aboushi to go with Bulaga at right tackle.
One question mark for the Chargers defense is that they finished 18th last season and lost some key players. They drafted Asante Samuel Jr. in the second round to bolster their secondary, but lost Casey Hayward and Rayshawn Jenkins.
New head coach Brandon Staley, who spent the previous season as defensive coordinator for the Los Angeles Rams and replaces legendary Chargers coach Anthony Lynn, will be tasked with developing the team's defense.
While the Chargers should be in the thick of the AFC wild-card race as long as Herbert continues to progress, there are still areas that need on-the-fly refining.
Prediction: 9-8
Los Angeles Rams
The Los Angeles Rams have become known for taking a different approach to roster-building than other NFL teams. Rather than focusing on draftees, they pay more attention to the salary cap and are often flirtatious with it..
But the team has managed to become a contender in Los Angeles now that the Rams have relocated there. The Rams haven't had a losing record since Sean McVay took over as coach in the 2017 NFL schedule.
The Rams traded for Stafford to lead their offense, even if it doesn't make sense in the long term. LA Rams traded two first-round picks, a third rounder and quarterback Jared Goff in order to acquire Stafford from the Lions. Stafford is only 33 years old but has had success during his time with Detroit.
The former Detroit Lions quarterback Matthew Stafford will be playing behind the best offensive line he has ever had, and he will have a one-two punch of Robert Woods and Cooper Kupp at wide receiver with DeSean Jackson, Van Jefferson and rookie Tutu Atwell providing depth.
Losing John Johnson III and Troy Hill to the Browns in free agency really hurts. But there are quality players left on that defense, including Aaron Donald at tackle.
Prediction: 10-7
NFL Schedule: Miami Dolphins
Last year, the Miami Dolphins made notable strides with a dominant defense and an offense that leaned on Ryan Fitzpatrick for seven starts. This year, Tua Tagovailoa takes over from the start as training wheels come off.
Despite the Dolphins' involvement in trading for Texans QB DeShaun Watson early in the offseason, it is clear that they are sold on their rookie quarterback Tua Tagovailoa because he has played with poise and shown promise.
Instead of going with a pivot strategy, the Miami Dolphins did what was right and surrounded their quarterback of the future with the help he needs. The team signed wide receiver William Fuller V and selected Alabama wide receiver Jaylen Waddle in the draft's first round. They could have taken UCLA lineman Penei Sewell to address an offensive line that needed bolster.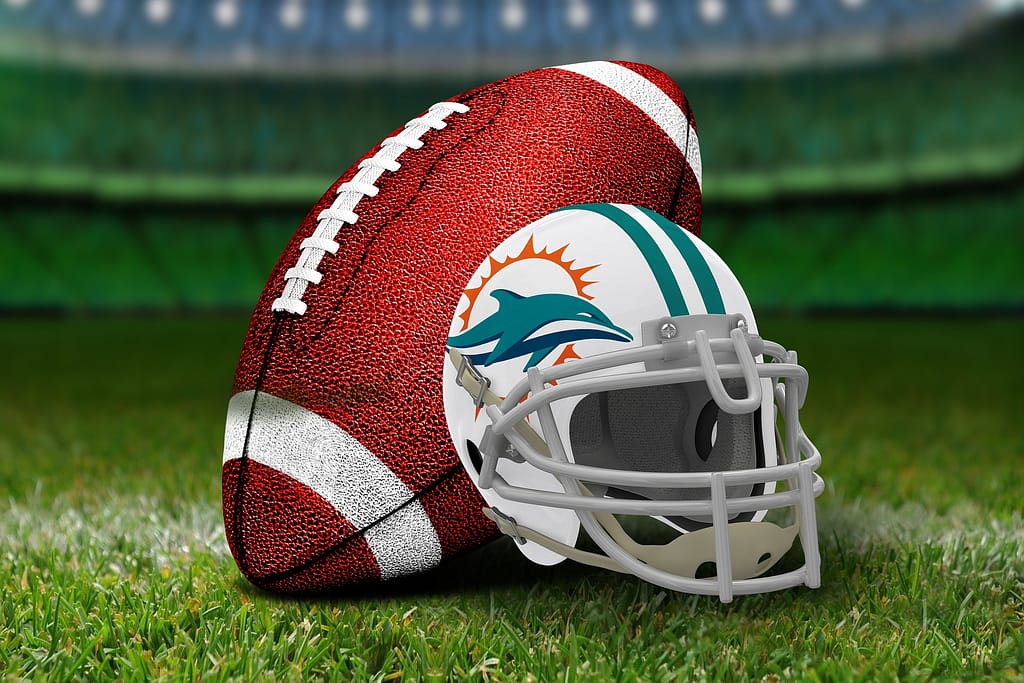 In addition to improving the offensive line, they have also invested in defensive draft picks. Jaelan Phillips can be a great pass rusher if he remains healthy, and Jevon Holland has an opportunity to take over for Bobby McCain now that the Dolphins released him.
The defense might have a slight step back in 2021. They released Kyle Van Noy and traded away Shaq Lawson, both of which had been on the team's defensive roster last NFL season. Much of the success in 2020 came from having one of the best defensive backfields in football, but cornerback play can be inconsistent from season to season.
Prediction: 10-7
Minnesota Vikings
The Vikes had one of the best showings in the 2021 NFL draft. General manager Rick Spielman made his need for improvement on the offensive line clear, trading back in the first round to take Christian Darrisaw with pick 23 and Wyatt Davis – third-rounder taken by trade from Ohio State – with their next pick.
However, the idea that these two unproven commodities could be playing together on the left side of line doesn't bode well in 2021. They'll both take their lumps adjusting to life in the NFL schedule.
The Vikings are in good shape, with one of the best trios in all of NFL football. Believe it or not, they have three great players: Adam Thielen, Justin Jefferson and Dalvin Cook. Then you've got Kirk Cousins who is a winner and will post winning numbers when there's this kind of support around him.
The team's success in the upcoming season will depend largely on its defense, which is ranked 27th in efficiency. Losing Danielle Hunter to injury and breaking in some new defensive backs didn't help matters. Come this offseason they lost Ifeadi Odenigbo and Anthony Harris.
Mike Zimmer's defensive background will be put to the test if he wants to unlock the potential of this talented roster.
Prediction: 9-8
NFL Schedule: New England Patriots
The narrative of Tom Brady versus Bill Belichick overshadowed almost everything in the last NFL season. But that battle is only a small part of the story. The fact is, New England has relied on Brady for 17 years to provide their offense with direction when it no longer has keys to turn the engine on its own.
Newton wasn't signed until late June last offseason, leaving him little time in an already hectic COVID-19-affected offseason to jell with his new coaches and teammates.
From the sound of things, it appears that the Patriots' plan is for Newton to be their go-to passer. This becomes more apparent when looking up Belichick's words following Mac Jones being taken 15th in the draft: "Cam's our quarterback."
In this season, no matter who is throwing passes, the Patriots will be backing their quarterbacks. Free-agent signings Jonnu Smith and Hunter Henry have helped open up possibilities for 12 personnel (one running backs; two tight ends), while Nelson Agholor and Kendrick Bourne are a step above what last year had been out of the Patriots receivers.
Maybe more importantly, reinforcements are coming for the defense. Matthew Judon is a legitimate pass-rushing force, and Kyle Van Noy's return will be a boost on defense.
Due to many factors, this team is hard to predict. For now, they are on the outskirts of playoffs contention in the AFC.
Prediction: 8-9
New Orleans Saints
After the conclusion of the 2020 season, Drew Brees era came to a close. What does that mean for Taysom Hill?
It's not easy to replace a starting quarterback, and this task becomes even more difficult when you're asked to do so after 134 passing attempts over four years in the league.
New Orleans Saints head coach Sean Payton made a recent appearance on The Rich Eisen Show and discussed the team's position at quarterback for next season. "Everyone will have opportunities when they are healthy," head coach Sean Payton said. Moving on to the other quarterbacks, he discussed Taysom Hill and Jameis Winston's current situations including rookie Ian Book.
Payton's love for Hill has been well-known since '20, when he started four games. Payton went 3-1 as the starter over his time with the Saints in 2020.
Either way, the Saints will have a drop-off at quarterback position in 2021. Neither Hill (10 fumbles in 2020) nor Winston (30 interceptions in his last year as a starter with Tampa) takes care of the ball as well as Brees did.
This is bad news for teams who lost several of their key players outside of Brees through free agency. Emmanuel Sanders, Janoris Jenkins, Jared Cook, Trey Hendrickson and Alex Anzalone all found new homes in other NFL teams.
In the absence of Drew Brees, the Saints will be under an even more intense spotlight than they are currently. With five primetime games scheduled out of their sixteen total, they have a greater chance than any other team to cement their place in post-Brees history with a win.
There is still enough talent in New Orleans to be competitive, but the Super Bowl window seems to have closed.
Prediction: 7-10
NFL Schedule: New York Giants
After an eventful offseason, this season could be make or break for the NFL schedule 2021. The team is helmed by GM, Dave Gettleman; QB Daniel Jones; and HC Joe Judge.
The club went on an aggressive shopping spree this offseason, adding new players to their offensive weapons and defensive corps. They signed Kenny Golladay and acquired Kyle Rudolph for the 2020 season, as well as Adoree' Jackson in free agency.
Gettleman got boosted support for Jones in the draft after executing his first trade back during his career and picking Kadarius Toney with the 20th pick. Edge-rusher Azeez Ojulari is also a potential difference maker.
The addition of Saquon Barkley will improve the Giants offense, their passing game especially. The Giants already had a stout defensive front and a strong secondary.
The Giants could be the most unpredictable team in the league this upcoming season due to their high potential and low success rate. They could compete at a top level, or they might fall back into a pattern of losing seasons with Daniel Jones as quarterback
Prediction: 7-10
New York Jets
In the latest Oddsfanatic NFL schedule predictions, there's reason for optimism for the Jets in New York City.
Adam Gase's nightmare is over. Robert Saleh takes the helm, proving to be an impressive first-time head coach. It may take him a season to establish the culture he wants, but those who have worked with him say he comes well-prepared for this new challenge.
Despite missing out on the Trevor Lawrence sweepstakes, the Jets still have an exciting defense that should rattle any quarterback they face. This year's draft class is loaded with promising passers and they've secured themselves a gem in Zach Wilson.
This was a team that had to be torn down from top to bottom.
The Jets have taken the kind of steps that show their dedication to act as a cautionary tale against drafting too many quarterbacks. Corey Davis and Carl Lawson were signings that can live up to expectations, while Alijah Vera-Tucker and Elijah Moore show they're dedicated to protecting Wilson with the weapons he needs in a way they weren't able to do with Darnold.
The team has a lot of momentum but they'll need to do more. The schedule for the Jets is unusual – they're on bye after playing in London during Week 5, then slated for 12 games in 12 weeks to finish off the season.
Prediction: 4-13
NFL Schedule: Philadelphia Eagles
The 2020 season was not the greatest for Philadelphia. The Eagles had trouble staying healthy and experienced some tension between its front office and coach Doug Pederson. Few teams are as eager to move past the 2020 NFL season than the Philadelphia Eagles, who suffered injuries to key players on both sides of the ball, quarterback controversy with Carson Wentz.
2021 is a reset year for Eagles football. Quarterback Carson Wentz and head coach Doug Pederson are both gone, giving way to quarterback Jalen Hurts and new head coach Nick Sirianni.
The fact of the matter is, neither are proven.
Alabama's offense will throw several relative unknowns at opponents, such as Hurts. First-round pick DeVonta Smith showed signs of being prolific in college but concerns linger about his frame. Jalen Reagor somewhat proved to be a promising rookie in the passing game who couldn't stay healthy for most of last year. Miles Sanders was productive last season, but the offensive line ranked 19th in a year when they constantly shuffled players around. They played 11 different players up front last year, according to PFF.
The secondary, which according to Pro Football Reference had the fifth-worst passer rating allowed last season was not helped at all by free agency. The team did draft six rookie defensive players in this year's draft, but should instead focus on immediate solutions.
Prediction: 6-11
Pittsburgh Steelers
The Steelers offensive line struggled last season, but because they have limited salary cap space. The team is relying on Chukwuma Okorafor and Zach Banner to start at tackle. Okorafor ranked 70th among tackles at Pro Football Focus last year with a grade of 58.2. Meanwhile, Banner has played 302 career snaps across three seasons.
The addition of Najee Harris in the draft will help the rushing game significantly. But it all depends on how good and efficient blockers are for him to get some good yards.
The defensive line was hurt the most by limited financial flexibility. Bud Dupree and Mike Hilton will be wearing different colors next season. Steven Nelson was cut (although he had not signed a new contract anywhere). Avery Williamson is also an unrestricted free agent.
In addition to having a hard time with the NFL schedule, Pittsburgh draws four consecutive 2020 playoff teams. They start with Tennessee Titans, Kansas City Chiefs, Cleveland Browns and Baltimore Ravens at the end of their season.
One good thing about the Steelers is that they haven't had a losing season since 2003. This streak will be tested this year, though.
Prediction: 8-9
NFL Schedule: San Francisco 49ers
The San Francisco 49ers won the NFC championships for 2019. In 2020, they finished 6-10 and traded to third overall pick in this year's draft to find a new quarterback for their NFL football team.
2020 was a dramatic difference that didn't have much to do with an actual drop in talent, but was more a result of a rash of injuries. The 49ers had to survive injuries to starting quarterback Jimmy Garoppolo, running back Raheem Mostert, rookie wide receiver Deebo Samuel, tight end George Kittle, defensive end Nick Bosa and many more.
Given the number of players losing for long periods, no NFL team would have gone on to have a winning record in 2020.
Although the team might return to their Super Bowl contending status, according to Oddsfanatic's prediction, they are not there yet. Garoppolo has been injury-prone most of his career and Trey Lance may not be able to fill in for him after just one game with North Dakota State last season.
Free agency wasn't kind to the Seahawks either. Richard Sherman is still a free agent, Thomas and Witherspoon are gone for good, as is Hyder. In comes Ebukam from Los Angeles Rams to reinforce the pass rush; but overall, things look worse for San Francisco's defense after free agency has run its course.
The 2020 NFL Draft focused primarily on the offense. Third-round pick Ambry Thomas was not a player we had on our big board and opted out of playing in the 2020 season, so it will be some time before he makes an impact with your team.
The playing up against NFC West teams is going to slow the rebound.
Prediction: 8-9
Seattle Seahawks
Although the Seattle Seahawks didn't do a lot in terms of offseason moves, this offseason has been a success. The rumors about Russell Wilson were taken care of and that might help them enjoy another successful year in the rugged NFC West.
The rift between quarterback and the franchise is reportedly because of their inability to keep him upright. Wilson has taken lots of punishment behind Seattle's line, in every year except his rookie year where he took about 40 sacks. When compared to the number of sacks Patrick Mahomes has taken in a season, 26 is a small total.
When it comes to offensive line, the Seahawks may have found a solution in Gabe Jackson. The left guard gave up zero sacks from 1,062 snaps last year with Las Vegas Raiders and his addition fixes one of the teams most frustrating problems.
Defensively, the team made some good signings that should keep the unit afloat. Kerry Hyder will help with pass rush and Ahkello Witherspoon will ease the loss of Shaquill Griffin to free agency.
Prediction: 11-6
NFL Schedule: Tampa Bay Buccaneers
Last season, they added veteran presence with Tom Brady and Rob Gronkowski. They also acquired Antonio Brown and Leonard Fournette who came in near the end of the offseason. With no time to jell this coming season, they brought in a rookie tackle as well as a rookie safety on defense.
Tom Brady had not naturally fit into Bruce Arians' vertical play system. He was forced to alter some of his beliefs and methodology to take advantage of Brady's skill set and the experience he already has in the NFL.
Despite all of these challenges, they still managed to win it all. They've also found a way to fit every starter under the salary cap. In a league where continuity is huge, Tampa Bay will be the first team to return all 22 starters from being on their Super Bowl team last season.
There are only a few additions that are expected to make an impact, but Giovani Bernard is the best of them. Joe Tryon was picked first in this year's draft, but he is more of a developmental pass-rusher than one who will be stepping up right away.
In the NFL, back-to-back championships are always a difficult feat. From a cultural standpoint, it's hard to maintain the hunger that drives you as an individual or team on your quest for bragging rights. But while many teams need a change in culture or coaching changes for their championship mantra to resurge, the Bucs have all of these essentials.
Prediction: 14-3
Tennessee Titans
Near the end of the 2020 season, Tannehill and his Titans showed that their strong performance during the previous season's playoffs was no fluke. The team went 11-5 after finishing 9-7 in four consecutive years before this year's playoff appearance.
After an historic regular season, their playoff run fell short. The Baltimore Ravens avenged their previous year's loss to the Titans after they dominated the Titans' 18th-ranked defense in a second game between them this season.
In order to prevent future mistakes, general manager Jon Robinson signed Denico Autry and Bud Dupree to increase defensive capabilities.
That means that the team will need to improve in other areas. With Malcolm Butler, Adoree' Jackson and Desmond King gone, the Tampa Bay Buccaneers will rely more on rookies Caleb Farley, Janoris Jenkins and Kevin Johnson at cornerback.
The offense will be tested this year as well. Jonnu Smith and Corey Davis provided Ryan Tannehill with a new depth for his offensive weaponry but are now on different teams. Besides running back Derrick Henry and rookie wide receiver A.J Brown, the team does not have many proven weapons other than that two.
But while their team is struggling, that trio still earned enough respect within the NFL that they can't be written off.
Prediction: 11-6
NFL Schedule: Washington Football Team
In Ron Rivera's first year of coaching the Washington Redskins, expectations were low. With Dwayne Haskins and Alex Smith under center in their first season, there was almost no doubt they would struggle.
However, the NFC East was terrible and Washington over-performed, winning the division at 7-9. This puts some pressure on the franchise for 2021, but it is well equipped to handle that pressure.
Washington's loss to Tampa Bay in the NFC Wild Card match is evidence that the team can shine with a few good throws. Former St.Louis quarterback Taylor Heinicke, albeit a backup, led his team to their closest game of the playoffs against any opponent outside of Green Bay.
The defensive line is one of the best in the league, with their defense likely to be bolstered by second-year player Chase Young if he takes another step. The Browns have also strengthened at corner, signing William Jackson III before drafting Curtis Samuel – a versatile player who can help out new quarterback Ryan Fitzpatrick's arsenal.
The schedule will present a challenge for the Redskins when it comes to their division. They end the season with three consecutive road games against conference opponents, and will have to face the toughest of them all: Dallas Cowboys. If Tony Romo gets injured, then Washington's chances are slim – but as long as Ryan Fitzpatrick provides strong quarterback play, they should still manage.
Prediction: 9-8
Latest posts by Content-Manager-CA
(see all)