Finding the right sportsbook is important whether you're picking where to place a bet or are just looking. In this guide, we will walk through how to pick what features are best for your online sportsbooks and why. We've put together a list of the best sportsbooks on the market today to make your search easier. Whether you're looking for an interactive, customizable experience or just want bets in a number of different categories, online betting sites like 22Bet, Betvictor, Sports Interaction, Betway, Stake and Spin Sports offer it all.
For those that want to take the time to find the perfect sportsbook, we've collected information and resources for you below. We've put together this guide to help you find exactly what you're looking for: every step from selecting a sportsbook, picking out the criteria, pitfalls of bad sites, and special tips.
By the end of this guide, you'll have all the information you need to make an informed decision about which sportsbook is best for you. This is a big decision if you're looking to take your betting seriously, so please read what we've put together for you here.
Here Are Some Steps to Picking the Sportsbook for You
So, you want to start gambling online? Great. You need a bookmaker before you can wager your hard-earned money on your favorite teams. You know that it's not enough to take the first sportsbook that pops up in Google. The fact that you're willing to devote time researching this already shows your mindset as someone who wants to be a winning bettor.
Below are the steps to picking out a sportsbook. Recommendation: Read this section and sections below first before getting started.
Decide on a Sport and Event
You need to have a general idea of what you're looking for and what you're hoping to get out of your online sports betting experience. Perhaps you plan on betting one or two events, but that's it? Sportsbook offers a variety of betting options to meet every type of individual. Decide what type of bettor you are and which sports you're looking to place bets on!

Sportsbooks offer a huge, diverse selection of competitive sports betting events for fans to wager on. To find the right fit for your needs, think carefully about what you hope to accomplish with the online sportsbook before beginning the search process. In this post, we'll cover what we believe are the paradigm traits necessary for any great online sportsbook. We hope that these points of view will help guide you to making a decision on which one is perfect for you.
Make a List of Your Deal-Breakers
When looking for a sportsbook, you will want to have your requirements in place. Understand that these are the things that you can't live with the red flags and deal breakers. This will help narrow down your search for what's useful to you.

What kind of action are you looking for? For example, you might want to bet on every Division I college football game. If that is important to you, this sportsbook doesn't even have what it would take for a deal-breaker. If you only plan on using PayPal or Neteller for deposits and withdrawals, then you'll need a sportsbook that offers these payment options.

There's no need to force your way into a decision if you haven't done the research and aren't picky about what's offered. But there is also no reason settle for something because it seems like an easier choice. Sportsbooks have an incredibly vast selection of betting events in competitive sports. You should never settle for a substandard site – always find the right one to satisfy your needs!

A Short List of Candidates Is Important
Before you start betting, it's important to do your homework about the event and make a short list of potential candidates. If you need some help starting a list, we recommend those sites at the top of this page for their diverse selection. If none of these events work for you, check out our ranking page which breaks down the bookmakers by location, type, and sport. If none of those is to your liking, please look at our reviews pages where we've reviewed pretty much any bookie worth looking at.

Look through these pages and find five sites that interest you. If one grabs you right away, go for it. For a more tailored experience, do some comparably to make sure you end up in the best site for your needs.

Research the Sportsbook Before You Choose It
Once you've compiled a short list of potential betting sites, it is time to make your decision. First, ensure none of them violates any of your dealbreakers. Consider removing any websites that don't offer events in your favorite sports. Next, take some time to read through reviews of the sites you're considering.

Then, we really recommend you testing out each of these. No, we don't mean making any deposits or bets. If one of the sites is bad in terms of usability, for example – you don't want to have money stuck on there that has to be shifted off. But most online sportsbooks will allow you to click around every section of the site and do just about everything except place a bet without an account. This is what we recommend that you do.

Explore the site to see if it offers a niche sports angle or bet type that you're looking for. See how easy it is to make a wager and explore the different event types they offer. In this section, we will explore the different factors that you should consider when evaluating sports betting sites.

It's Time to Make a Decision
When time comes to finally decide, be sure you take the time to test out all of your choices before making any decision. Make a list of what you like best and go with that site. It's ok if this is not for an entire year unless you want it! If you don't like the service offered by a specific company, you can always withdraw your money and start again. Besides our own suggestions in their tips section, we also offer some general advice on what to look for when choosing where to take your bets.

The Criteria You Will Want to Check
We know that some of you who are new to sports betting might need help and advice on navigating the decision making process. We also invite existing physically located traders to transition to an online betting site where there is a much greater selection. There is more than one way to define what a good online sportsbook is, so it won't always be easy for novice bettors to figure out which sites are of high quality.

We have been betting on sports for years. As bettors ourselves, we know which sites you should look at and which ones to avoid. When picking out your next sportsbook, it's important for you to take all of the following criteria into account.

1. Sports Covered
2. Available Wager Options
3. Timeliness of Lines
4. User-Friendliness
5. Mobile Betting Options
6. In-game Plays
7. Payment Methods and Quality
8. Bonuses, VIP Programs and Rewards
9. Location Availability
10. Industry Reputation
11. Security

Going to a sportsbook can be overwhelming with the vast number of events for fans to bet on. This list is designed help you figure out what criteria are important and what each option looks like in terms of good, bad, and ugly.

Sports Covered by a Sportsbook
One of the first questions you should ask about an online sportsbook is which sports they offer odds on. You can expect to find coverage of some major league events such as NFL, MLB, and NBA at most sportsbooks. But if the sports you like are not offered, it is worth investigating whether there are other events available.
Additionally, you'll want to take a look at each sportsbook site and see which games they offer in the sport of your choice. For example, some sites only offer access to college football games while others do not. Some sportsbooks only offer action for a handful of marquee games each weekend, but others offer betting opportunities on every single game. These are things you will want to review when comparing websites or while testing out the action for yourself.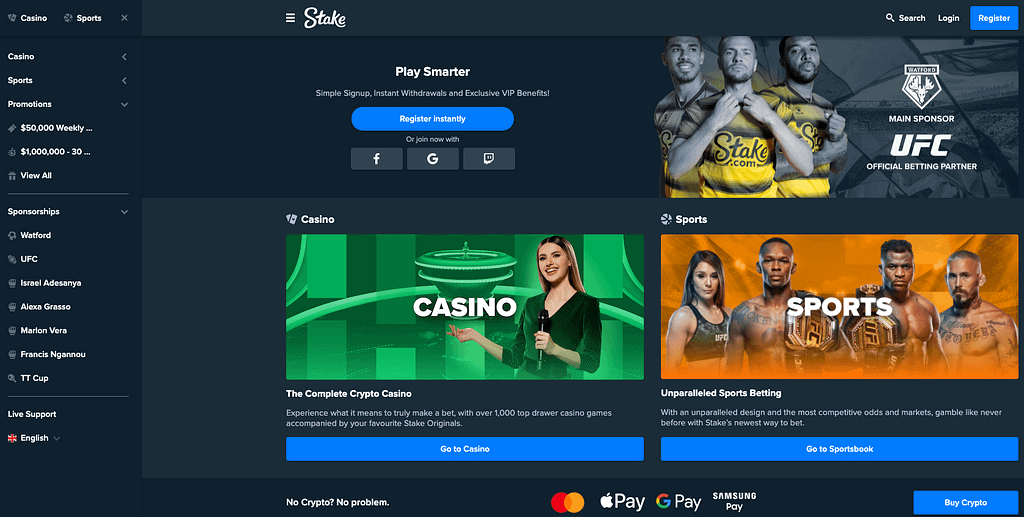 Available Wager Options
Taking the above criteria into consideration, it's important to make sure that a sportsbook offers bets in your preferred types of sports. For example, if you like to bet on NFL props, it might not be the best fit for you. Although many sportsbooks offer moneylines, totals and spreads, not all the books are going to offer prop betting on every game. Some will only offer them for the big games while others may have props on a broader set of games including preseason contests.

If you are unfamiliar with different types of bets and what they mean, contact customer service first for help. If you know your often bet is NFL, MLB, or NHL action (for example), take the time to find dedicated content on their website that will tell you more about these specific sports betting options before placing a wager.

Timeliness of Lines
This is more of a secondary topic, but it's still worth mentioning because without this feature, an online sportsbook isn't trustworthy. What we're referencing here is the time they take to release their odds for the upcoming sporting event; if they don't put out lines when an event starts, then there shouldn't be any business coming from them.

When it comes to different kinds of sporting events, many people like to start betting on them early in the week. That is not an option if you don't get NFL lines until late in the week. It is also true with most other sports. We want to get our bets as soon as they are available so that we don't miss it.

Most sites are very reliable, but there are some who lack the technical capabilities to provide up-to-date odds.

Sportsbook: User-Friendliness
The challenges many online sportsbooks face in this day and age are finding their niche. It's not enough to offer a great selection of events for bettors anymore since odds can be found from other sources, too. A few years ago the difference between sportsbooks was how easy it was to create an account, find the bets one wanted.

Online betting sites are the easiest way to bet if the convenience of doing so is important. To find a site that offers this and other desired features, we rank these sites by comparing how well they offer convenience, diversity in available events, user interface design, and more.

Although we boast a diverse selection of events in competitive sports, ensuring user-friendliness for users is equally important. For example, you should be able to select which bets you want to make and only have to type the total amount once. This might seem like a trivial thing to point out, but it can save you from looking through and figuring out what events you want to bet on. All of the features we've discovered over the years have been an awesome addition.

Even though there are aspects of any online gaming company that rely on personal preference, it is best to find an online sportsbook with the features you want and what you should expect. Our team specializes in this service and recommends companies high performance which fulfills our criteria for requirements.

Mobile Betting Options
Sportsbooks offer a huge and diverse selection of events in competitive sports for fans to bet on. You will be able to place your bets from anywhere in the world with an internet connection, at any time depending on what the schedule is.

All online sportsbooks have a desktop version that you can use from your home computer. However, not all mobile-friendly sites actually offer a mobile betting option for people who want to bet via their phone or tablet.

A great sportsbook will have the option to run on a computer, tablet or mobile phone. If I input my current location (city) and alert them that I'm traveling this weekend, they'll let me know which events are available in all three time zones. You've probably seen this with a ton of apps on your phone or tablet before and never even realized it.

While this should be standard among online sportsbooks, some of them are still lagging in terms of features. Some sites also offer a great mobile betting option that can only be accessed on desktop computers with large screens.

Many sports fans want to be able to enjoy all of their favorite games on a range of devices, no matter if they're using desktop computers or mobile screens. The problem is that the information needs to be accessible and understandable irrespective of screen size.

In-game Wagers
Despite popular belief, one of the most fun and modern ways to wager in sports these days is live betting. With this you can place bets after a game or match already begins. It is possible to bet on games every single play, but it can also be split up over the course of a game. You need to have quick reflexes and know when you see value in order to take advantage.

For the experienced bettor, live betting might seem like a natural next step. What you see on your TV screen as the event is happening can reflect what's in play at gambling headquarters behind the scenes. As the game progresses, the odds will change. This could allow you to take advantage of trends that appear within a particular situation and give you an edge.

Sportsbook offers a large variety of competitive sports and events for fans to gamble on. In-game betting is challenging because it requires the bookie to make quick decisions without losing sight of the things that aren't immediately displayed, such as momentum or player moods. Sometimes this task is automated via software but oftentimes it's just manual work. One of the best aspects of sports betting is that anyone can be a winner. No matter how sharp your competitor might be, they won't always get an event right. This creates opportunities for value plays like parlays or in-play wagers during tiered totals games when one team has more than three goals but another team still could win.

If live betting isn't something you are extremely interested in, then feel free to forget about it when you make your selection or look for an analysis of the site that offers both. You can always pick a sportsbook for "regular" betting and one you use for in-game if you like using different platforms at different locations. The important thing is to find what makes you comfortable and gives you the best chance to make money.

Payment Methods and Quality
A sportsbook's banking options are determined by how bettors fund their account and how they get paid. When analyzing a bookmaker, we look for safety, the variety of payment types accepted, customer service and other functionalities.

The first thing we want to check is the number of different ways you can get taken money into your account. If there's only one option, and it doesn't work for you because of a technical error or another issue, then that sportsbook is worthless. But if they have multiple options for funding an account in case something goes wrong that's definitely an asset.

Placing bets through a sportsbook also throws up a number of issues to consider. Do they accept your bets at the earliest opportunity? What about getting paid out? Does it charge fees for withdrawing money? With so many options it can be difficult to find a reliable sportsbook. These are just some of the questions we at Odds Fanatic ask when determining which online sportsbooks have the best payment options available.

Their limits should also be taken into account for recreational bettors. As your betting experience improves, you'll want to make sure that they offer enough withdrawal and deposit options for how much you win/loss.

The one time that smaller bettors will want to look at banking limits is with withdrawals. This is very rare, but we have seen some sportsbooks online with some rather high minimums for withdrawal. This usually results in a big no way Jose from us when we see this, but we still wanted to bring it to your attention in case you are looking elsewhere for an online sportsbook.

The one thing smaller bettors should be aware of with their banking limits is a high-minimum withdrawal limit. This isn't very common, but we've seen it at some online sportsbook. It's something to look out for if you're looking at other online bookmaker but not the only consideration.
Bonuses, VIP Programs, and Rewards
No mater how you look at it, bonuses, VIP programs and reward systems are secondary to what is important in a sportsbook. Don't sacrifice the quality of your sportsbook for some great rewards. Free stuff and cash-back can be enticing, but these benefits might come at the expense of your own profitability. Therefore you should only consider them as a deciding factor between two great sports betting sites.

First, we want to see promotions that will offer us something of value. If they're giving away free jerseys, stuffed animals or t-shirts – well there is nothing wrong with that but it isn't what we are looking for. We want promotions where sportsbooks give away cash or bet credits and not just a coupon or discount code. Second, promotions need to be achievable. A free bet where we have to gamble $100 million to get a $10 credit is not achievable. We understand that bookmakers want us to work for our perks, but please keep it in the realm of what's realistic as well.

Finally, sportsbook promotions should be clearly laid out and easy to grasp. There is no need for a legal degree to understand what we're getting, nor the process of claiming it. It needs to have rules which aren't so confusing that they discourage us from participating altogether. If you have to make 3 bets on days with full moons in sports that start with a B just to get your free $10 bet, there is a problem.

So, if you are given the choice of a great sportsbook that offers free stuff or one with nothing to offer but is otherwise great, you can bet your bottom dollar that we'll choose the first.

Location Availability
One thing to consider when you're compiling your bet list is where this provider is available. If it's only in your home location, or if you're someone who doesn't travel often, there isn't as much need for that consideration. If you bet with a site in your state, then you won't need to worry about it. If traveling on the road is something that interests you and playing betting games when out of town is important to you, there are some steps that can be taken before embarking on your adventure.

Nevada residents looking to place bets on a sporting event will be in luck because they can do so with the sportsbook. If you happen to live outside of Nevada, then your bet-related options are limited, but that doesn't mean any lesser for gaming enthusiasts. This is far from perfect if you're traveling a lot, though. You could always make your picks before you leave abroad, but you lose that ability to change or add anything as soon as you step outside of the permitted boundary.

If you don't travel a lot, this doesn't matter to you. If you don't bet when traveling and most of your trips are domestic, ignore this. But if you want to be able to place bets while on the road but mostly have international business trips, pay attention what parts of the world the sportsbook is viewable from. There are many different ways that sports betting sites can limit your access. Some of them will only allow new customers from the regions where they are licensed to operate while others might not let you play at all if you live elsewhere.

Industry Reputation
When you are looking at a restaurant to eat, how do you decide which one is right for you and your family? You probably ask friends what they think or read reviews from patrons who have eaten there. If a restaurant has a bad reputation because it's dirty or poorly rated on other review sites, would you go there? This should apply to your sportsbook choice too.

If a sportsbook has a bad reputation among customers, try to avoid it. In the event that you can't find any information on the company before making a bet, this is going to be your best guidance system. One caveat: rely on customer reviews of online bookmakers. When displeased customers do not win their bets, they tend to focus on the site and bash it in reviews. Although we urge you to read these reviews carefully, try also tempering your judgement with this in mind. When a customer does not like his or her own picks, he/she blames the sportsbook for having provided them bad information.

We pay attention to common complaints. We also base the quality of reviews on their legitimacy. These include feedback aimed at complaining about a loss, or any general negativity that cannot be substantiated. But if the complaint is clear, concise, and presents evidence of the problem easily, we will take it seriously.

With so many great sports betting options, you don't need to be on a site that is hated by experts and customers alike. There are sites out there with an even better reputation and have earned their way through the loyalty of customers who love them. These are websites you should look to for your action going forward.

Security
It is important for any sports betting site to have strong security and safety. Strong security prevents the possibility of hackers accessing your account, using information about you, or targeting you with phishing attacks. Security can also be a deterrent for criminals trying to commit fraud in some way shape or form by offering safeguards such as electronic signature validation and multi-factor authentication.

To ensure that your betting experience is as safe, convenient, and rewarding as possible, there are three points on which one should scrutinize the sportsbook: their technology and software to protect you from fraud; their procedures to filter out scam sites and insider trading practices; and their approach towards security.

An online sportsbook should meet ALL of your criteria to be worth investing your time and money into. You don't need the added stress of worrying about safety or security when you're not betting, so if there are ANY questions for these three things you should say no.
Sportsbook: Pitfalls to Avoid
There are a few mistakes that we think you must be wary of when looking for a site. Below, you'll find a list of items to be aware of and the reasons why they might end up causing problems in your search.

Blacklisted Sportsbooks
Online betting sites will not warn you when they commit any wrongdoing, so it is up to the public to help call attention to it. Before creating an account with a sportsbook, you should conduct due diligence research. Google the name of your sportsbook and the word "blacklist" to see if anything comes up suggesting this site is not trustworthy. Don't forget to factor in whether your sportsbook is engaged in "dirty" marketing tactics as well.

We have a comprehensive list of sportsbook reviews for you to check out. We only recommend the best sites on our list, and we blacklist the ones that are weak or need some improvement. We are relentless when it comes to protecting YOU. We have no problems hurting someone's feelings if they aren't worthy of being in this industry.

Betting Sites That Don't Pay on Time
Though we've mentioned it briefly in the banking section, this is a best practice that we wanted to focus on more closely. If sports betting websites have issues with how quickly they are paying their customers, this should serve as your red flag to steer clear of them. We know that a sportsbook will occasionally be late paying out winnings. But if a site is constantly tardy, it usually signals bigger problems.

The biggest problem we've identified when gambling at shady sites is that there are no notifications. You will need to research the site before betting and use our tips for avoiding a poor experience with bookmakers. When we research a site, we use any and all information about their security that is out there. The good news is that this kind of thing usually spreads quickly among professionals in the industry. If you have a good grasp on what's going on in the industry, you'll know who has problems with security and who does everything right.

Sportbook Sites with Questionable Management Teams
When reviewing an online sportsbook, we look at who is on its management team and if it is a division of a larger company. It's important to screen for shady characters with bad reputations from the existing company or other sportsbooks they have been associated with in the past.

We're sure people can change, but we don't want to take that risk. There are enough legitimate sportsbooks for us to put our attention towards. We trust the people running those sites more than people with a past like that because we prefer not to get involved with shady businesses. Our mother would be unhappy if she found out.

Sports Betting Sites with Aged Records
Our lack of second chances carries over to our site selection methodology. We only work with sportsbooks that have a good track record and which have performed well in the past.
Tips to Find the Best Sportsbook
One of the last resources we want to provide you with today is an expert's list of tips. You should be aware of things during the selection process, and these are a few important pointers.

It's About What You Like
Our tips and criteria will help you find the events in sports to bet on, but what it comes down to is which ones you want. We can tell you how things work, but ultimately the sport that's right for you is one where your interests align with what matters most. The only exception should be safety-related issues and anything that deals with it.

We want you to find the best sportsbook for your needs, so we've created this list of our picks for the best place to bet on competitive games. Use this guide as a starting point and also do your own research before making any bets.

Join Multiple Sportsbooks
With so many sports to bet on, you can't use only one bookmaker. It is in your best interest to open several separate accounts with different sportsbook operators so that you have the largest selection of bets possible. If one sportsbook is (+125) and another is (+135), you'd be crazy not to go with the better odds. You can only find these higher odds by shopping around (or line shopping).

Perhaps you are on the fence about joining two or more sports betting sites. If so, know that it is absolutely worth your while to have an account on as many betting sites as possible. You can find a better payout odds and larger spread of events, making for a go-to destination (with minimal hassle) no matter what sport you want to bet.

Don't Sacrifice Quality for a Promotion
It's as simple as always getting a feel for the site you want to join before committing. We can emphasize this by reiterating our points, and mentioning that promotions are important so long as they don't distract us from any warning signs about the sportsbook itself.

Making a sportsbook decision is not easy, but you should examine these criteria in order. A possible promotion being offered by the book might be what swings your decision in their favor, but bonuses and promotions should be dealt with after an initial evaluation of the bookmaker.

You Can Always Change Betting Sites if You Need to
Online sportsbooks, for the most part, offer users a chance to sign up and use their site if they like it. If you join an online sportsbook and realize that it is not suitable for your needs at that point in time, you may withdraw funds from your account without any penalty. Sportsbooks offer a wide selection of sports events and wagers. You're free to make bets wherever you want to, once you start betting with one site.

However, what should set this site apart from the rest are some of these minor details. As long as they're safe and reputable, it really will come down to things like pricing information and customer service for the bulk of sports betting sites. Whether you've been betting with this sportsbook for a long time or little at all, you can still move your account somewhere else.
Sportsbook: The Final Verdict
Once you have confirmed that the type of site is right for you, there are only two steps left: finding it and setting up an account. You should be able to get either one done quickly after following these instructions. So if you join a site but don't find it meets your needs, there is nothing to worry about. You can withdraw any funds you have deposited and decide which other betting site may be more suited to your needs!